Hey Beauties!
So one of our favorite make up tags that has been circulating on youtube has been the 20 dollar makeup challenge. The rules are pretty simple, you must purchase everything for your completed look (tools included!) for under 20 dollars. Rach and I did this together and the look we came up with is a simple, every day look that can be used all the time. The products that we gathered weren't all found in the same place but these product lines are carried mainly by drug stores, such as Walgreens or CVS and one of our favorite stores, Ulta! Anything else can be found online and will be indicated below as to where we got them, enjoy!
So to start out with a foundation I used the Ulta brand Fabulous Face Illuminating Foundation in Classic Ivory for 2.99 at Ulta. Apply the foundation to your face using your fingers, working the foundation for sheer, to full coverage.
Now for the eyes! I picked the Rimmel London eyeshadow trio in Orion. I took the largest coppery color and applied it to my lids using my finger and then used the applicating sponge that came with the trio to apply the matte brown color to my crease. Then to finish it off I used my ring finger to work the white into my brow bone.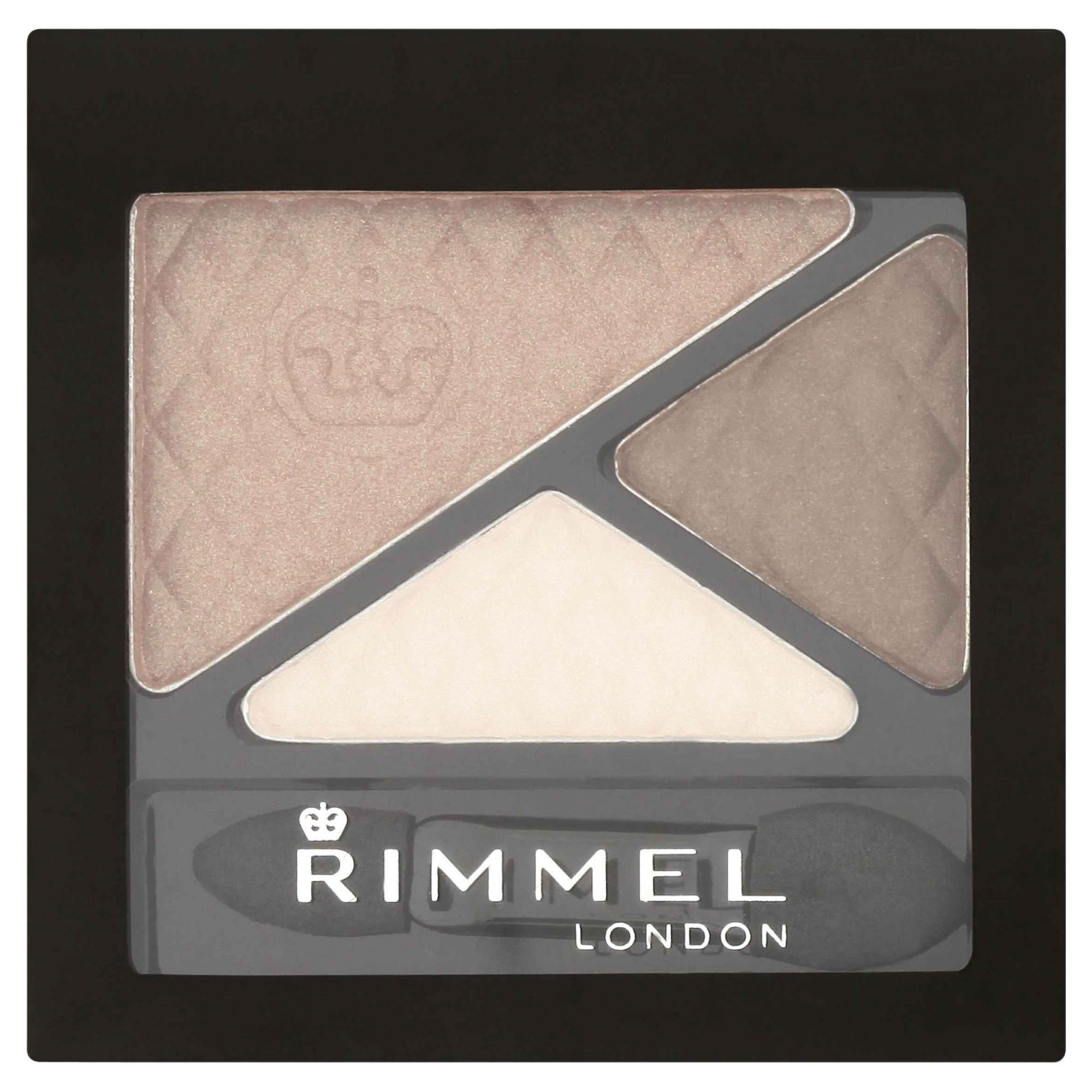 Next for the eyeliner. The eye line I chose, I found on sale at Ulta for .99 cents. This is the Essence eyeliner in Black 01. It is a simple black eye pencil that can be used in many various ways. I used it simply to line my upper and lower lash lines in black.
Next to finish off the eyes with mascara! The mascara that I found is the ELF 3-in-1 mascara in black for 3.00 found either on line at www.eyeslipsface.com or most Target stores. This mascara is one ELFs newest mascaras and both lengthens and volumizes lashes. I applied from the base of the lashes to the tips also applying the mascara to the lower lashes.
The next step for my everyday makeup look is the blush and bronzer. I used the Contouring Blush and Bronzing Powder duo from ELF that can also be found at www.eyeslipsface.com or Target stores for 3.00. This blush and bronzer I applied by pressing the powder to your pointer and middle fingers and then working the blush onto the apples of your cheek. The same can be done with the bronzer.
Finally to finish off my everyday makeup look I decided on a NYX round lipstick in Indian Pink. I can not express to you how much I love these lipsticks, they're only 3.99 and can be found either on line and at Ulta stores. Indian Pink is a sleek pink that is an easy light weight lipstick that won't smudge or crack.
So that's it for our 20 dollar makeup challenge! Leave a comment below and let us know what you think, or tell us your 20 dollar make up look!
xoxo Lilly